We hope you have an exciting and enjoyable stay at Tallukka. There are many things to see and do in and around the hotel, and in the neighbouring towns and villages.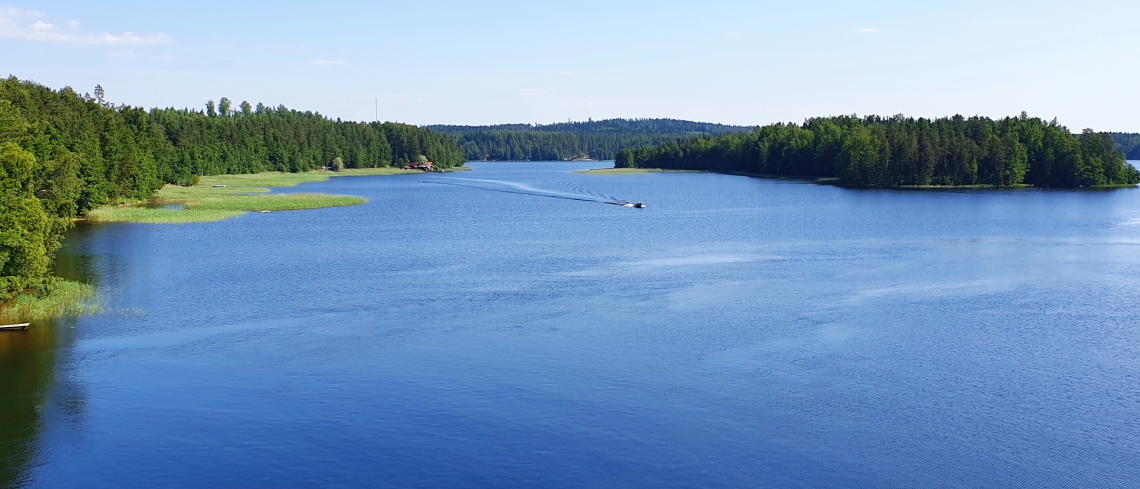 Be sure to check out our
places to visit
page to find out more about the surrounding region, but here's a summary of sporting and leisure activities available within a short distance of the hotel.
Observation Tower
Climb the stairs of the old wooden observation tower in the hotel grounds, and you will be rewarded with stunning views of the surrounding lakes and forests. In the distance, you can even see the famous ski jumping hills in the city of Lahti!

Old Vääksy and the Vääksy Canal
Explore the village of Vääksy by bike or on foot. Bikes can be rented from the hotel reception. Spend time by the canal watching the boats pass through the lock, or pop into the boutiques and cafes.
Kalmarinranta beach
The shallow, sloping beach at Kalmarinranta, on the shores of Lake Vesijärvi, is perfect for families with children to enjoy. There are also children's playgrounds, exercise apparatus and spaces for ball games in the wooded area by the beach.
Disc Golf on the beach at Kalmarinranta
The sport of Disc golf (also known as Frisbee golf) is popular in Finland, and there are a number of disc golf courses in the Lahti region. The nearest one to the hotel is located at Kalmarinranta beach. Discs (frisbees) can be rented from the hotel reception.

Golf
A high-quality golf course is located right next to Hotel Tallukka at Kanavagolf. So whatever the size of your group, why not play a little golf together? There is also the possibility of having golf lessons, with instruction available in several languages. Private golf events and competitions can also be organised, including small Par 3 contests.
Minigolf
If golf is not your thing, how about minigolf? Kanavagolf next to the hotel also has a minigolf course available, which can be a fun activity for children and adults alike.
Skiing and Snowboarding
Two of Southern Finland's biggest downhill skiing centres are only an hour away from Hotel Tallukka: Messilä in Lahti and Himos in Jämsä.
Visit Päijänne
Experience Finnish Lakeland at its best! Southern Päijänne's unique and varied lakeland nature, clean water and Päijänne National Park's beautiful scenery cover five municipalities in Lahti Region: Asikkala, Hartola, Heinola, Padasjoki and Sysmä. Along with the stunning natural beauty, you will be able to enjoy Ice Age relics and traditional Finnish village life. Read more from here.
Traditional Finnish Dancing
And don't forget that Hotel Tallukka offers you the chance to enjoy traditional Finnish dancing twice a week in our very own dance hall. Every Tuesday, we arrange traditional Finnish daytime dances alla year around. On Friday and Saturday evenings we have dances starting at 8pm (not in the summertime).